Digital Camera Adapters
Accu-Beam® Digital SLR Adapters allow you to capture high quality photos and videos with almost any camera. Our range of beamsplitters ensures compatibility with most slit lamps and microscopes.
Our All-in-One adapter includes a beamsplitter and SLR camera adapter for a one-piece photography solution.
Smartphone adapters allow for cost-effective slit lamp photography and videos by capturing images directly through the ocular.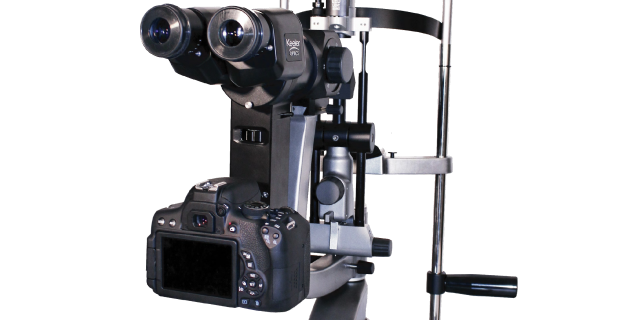 The Accu-Beam® All-in-One adapter combines a beamsplitter and SLR adapter for a one-piece imaging solution compatible with APS-C cameras.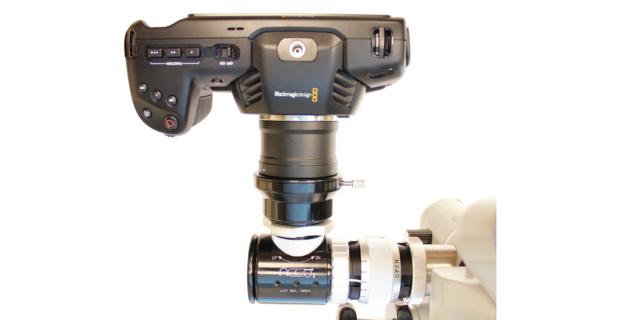 The Accu-Beam® Digital SLR Adapter is a modular solution that can connect almost any camera to a beamsplitter.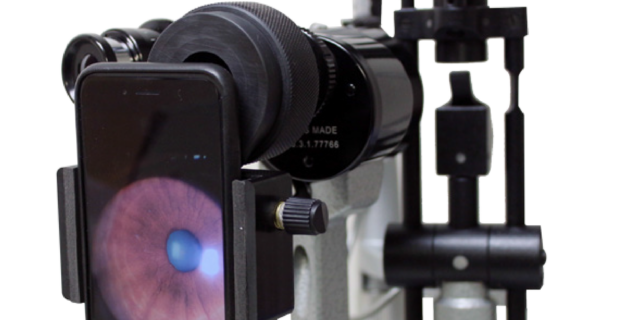 Capable of connecting almost any Smartphone to any Slit Lamp the Accu-Beam® Smartphone Adapter is a low-cost solution with impressive results.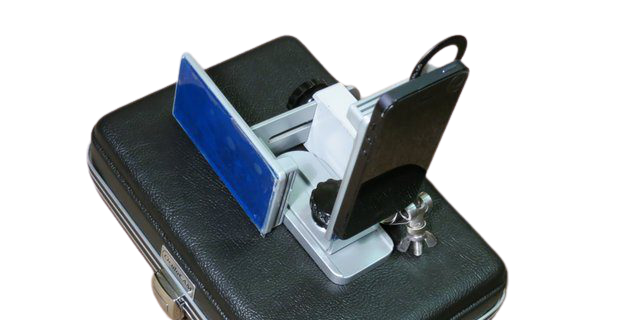 The Oculocam System is the most cost-effective way to connect a smartphone or digital camera to your slit lamp.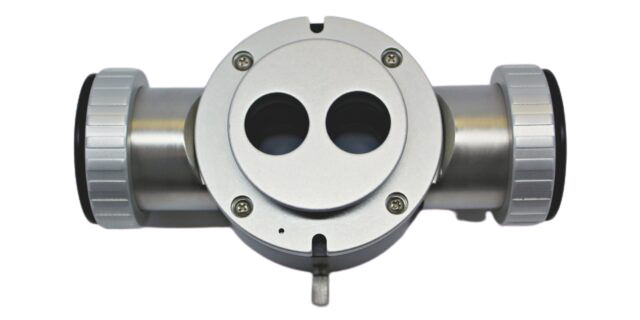 ACCU-Beam® Dual Port and Single Port Beamsplitters are compatible with slit lamps and microscopes made by Zeiss, Topcon, Marco, Reichert, Haag-Streit, and other manufacturers.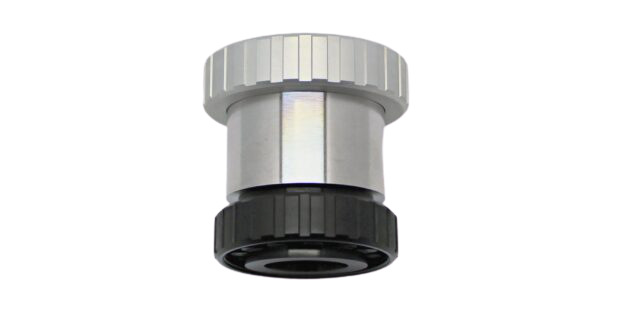 ACCU-BEAM® Beamsplitter Adapters can convert almost any beamsplitter to a Zeiss exit port, compatible with all of our products.