Minimally Invasive Surgery
Our Accu-Surg® line features sterilizable, high quality minimally invasive surgical instruments. These instruments are cost effective, made of stainless steel, and eliminate the use of disposable bio-hazardous cannulas. The patented Trumpet Valve is guaranteed not to leak or stick.
The Dual Trumpet Valve Handle is compatible with all suction/irrigation tubing sets, including our family of reusable stainless steel cannulas.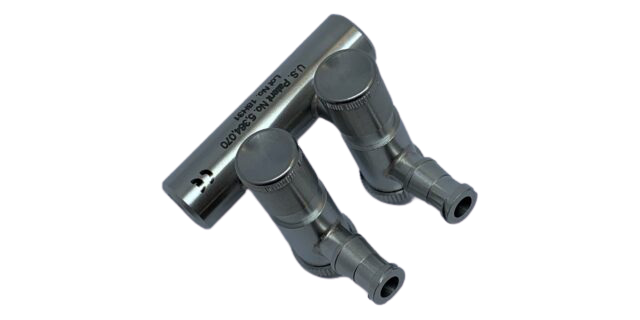 The Accu-Surg® Dual Trumpet Valve can work with any one of our stainless steel cannulas and is guaranteed not to leak or stick.